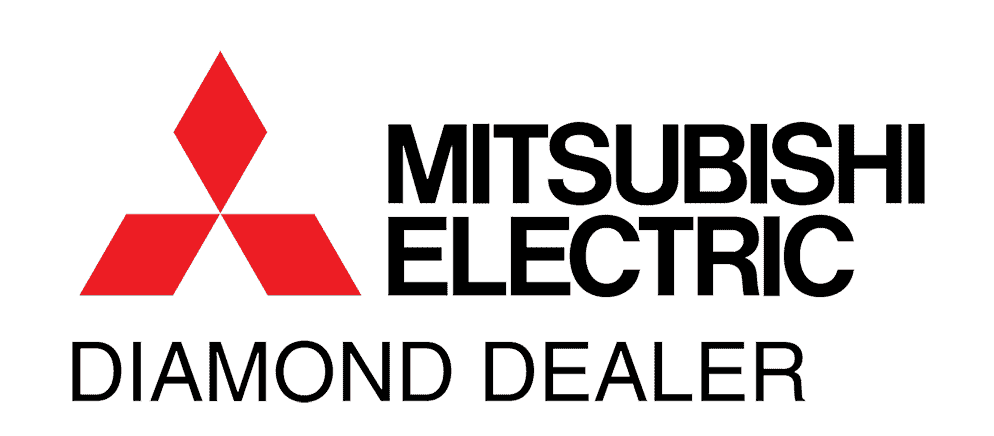 Mitsubishi Air Conditioner Service
To book a Mitsubishi Air Conditioner Service, click Book Now and fill in the Online Booking Form. Our Service Department specializes in Mitsubishi Air Conditioner Service & Repairs Melbourne and will work with you to find the best date and time to service or repair your unit. Our operators will call you as soon as possible to arrange your booking. If you have any urgent issues, please don't hesitate to also give us a call on 8360-9622
Plum Heating & Cooling are a Mitsubishi Electric Diamond Dealer and service provider. It is recommended by Energy Safe Victoria for services to be carried out at least once every 2 years to ensure your units is operating at its full potential. Book your Mitsubishi Air Conditioning Service Melbourne with Plum Heating & Cooling to give you a total peace of mind.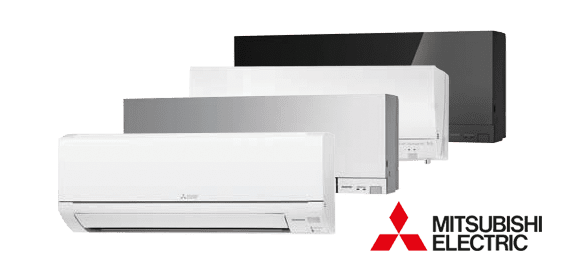 Mitsubishi Air Conditioner Service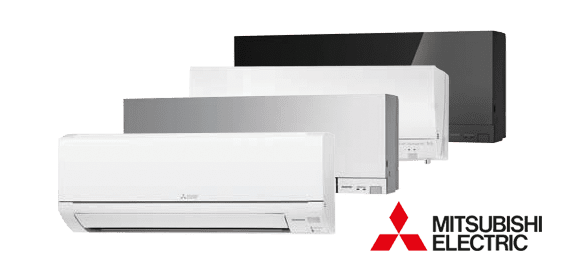 Mitsubishi Air Conditioner Repairs
Mitsubishi Air Conditioner Features
Heating & Cooling
Inverter Technology
Econo Cool
Auto Vane
Pure White
Demand Response Capable
Low Temperature Cooling
Weely Timer
Auto Restart
Quick Clean
Auto Fan Speed
24 Hour Timer
Auto Change Over
Verticle Swing

(Models 71/80)
Anti-Allergy Enzyme Filter
Guaranteed Operating Range
Cooling 10°-46° / Heating 15°-24°
Horizontal Swing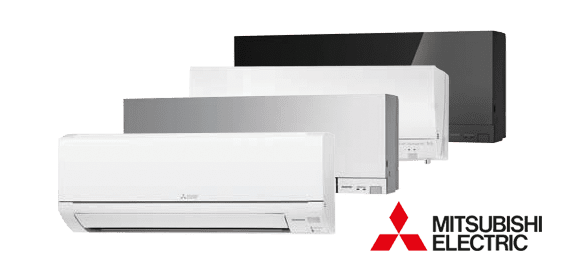 Mitsubishi Full Split System Range
See our Full Range of Mitsubishi Air Conditioning Split Systems. Visit the Plum Heating & Cooling Showroom in Point Cook
What Customers are Saying
"Very happy with all my contact on the phone, and the installers were courteous, efficient and professional. The heater is working really well and I feel confident I can get in touch if I have any problems."
Brenda A.Google Reviews
"I used Plum for the first time to service our gas ducted heating. They were excellent and I would highly recommend them. The service man was on time and very friendly and my heater now runs a lot more quietly and efficiently."
Georgina T.Google Reviews
Request a New System Quote or Service / Repair Booking
To request a quote for a New System or to Book in a Service/Repair, simply fill in the form below and a representative will be in contact with you.
How Did You Find Out About Us?AdvertisementExisting CustomerFreeway ExposureLocal PaperOtherPlum Trailer StandPlum VansGoogleReferralYellow Pages (Online)Yellow Pages (Book)Submit__CONFIG_lead_generation_code__<!– FORM: HEAD SECTION –><meta http-equiv="Content-Type" content="text/html; charset=utf-8″ /><script type="text/javascript">document.addEventListener("DOMContentLoaded", function(){const FORM_TIME_START = Math.floor((new Date).getTime()/1000);let formElement = document.getElementById("tfa_0");if (null === formElement) {formElement = document.getElementById("0");}let appendJsTimerElement = function(){let formTimeDiff = Math.floor((new Date).getTime()/1000) – FORM_TIME_START;let cumulatedTimeElement = document.getElementById("tfa_dbCumulatedTime");if (null !== cumulatedTimeElement) {let cumulatedTime = parseInt(cumulatedTimeElement.value);if (null !== cumulatedTime && cumulatedTime > 0) {formTimeDiff += cumulatedTime;}}let jsTimeInput = document.createElement("input");jsTimeInput.setAttribute("type", "hidden");jsTimeInput.setAttribute("value", formTimeDiff.toString());jsTimeInput.setAttribute("name", "tfa_dbElapsedJsTime");jsTimeInput.setAttribute("id", "tfa_dbElapsedJsTime");jsTimeInput.setAttribute("autocomplete", "off");if (null !== formElement) {formElement.appendChild(jsTimeInput);}};if (null !== formElement) {if(formElement.addEventListener){formElement.addEventListener('submit', appendJsTimerElement, false);} else if(formElement.attachEvent){formElement.attachEvent('onsubmit', appendJsTimerElement);}}});</script><link href="https://www.tfaforms.com/form-builder/4.3.0/css/wforms-layout.css?v=505-2″ rel="stylesheet" type="text/css" /><!–[if IE 8]><link href="https://www.tfaforms.com/form-builder/4.3.0/css/wforms-layout-ie8.css" rel="stylesheet" type="text/css" /><![endif]–><!–[if IE 7]><link href="https://www.tfaforms.com/form-builder/4.3.0/css/wforms-layout-ie7.css" rel="stylesheet" type="text/css" /><![endif]–><!–[if IE 6]><link href="https://www.tfaforms.com/form-builder/4.3.0/css/wforms-layout-ie6.css" rel="stylesheet" type="text/css" /><![endif]–><link href="https://www.tfaforms.com/themes/get/default" rel="stylesheet" type="text/css" /><link href="https://www.tfaforms.com/form-builder/4.3.0/css/wforms-jsonly.css?v=505-2″ rel="alternate stylesheet" title="This stylesheet activated by javascript" type="text/css" /><script type="text/javascript" src="https://www.tfaforms.com/wForms/3.10/js/wforms_unpacked.js?v=505-2″></script><script type="text/javascript">wFORMS.behaviors.prefill.skip = false;</script><script type="text/javascript" src="https://www.tfaforms.com/wForms/3.10/js/localization-en_US.js?v=505-2″></script><!– FORM: BODY SECTION –><div style="max-width: 600px; width:auto;" ><style type="text/css">#tfa_1,*[id^="tfa_1["] {width: 180px !important;}#tfa_1-D,*[id^="tfa_1["][class~="field-container-D"] {width: auto !important;}#tfa_1-L,label[id^="tfa_1["] {width: 180px !important;}#tfa_2,*[id^="tfa_2["] {width: 160px !important;}#tfa_2-D,*[id^="tfa_2["][class~="field-container-D"] {width: auto !important;}#tfa_2-L,label[id^="tfa_2["] {width: 160px !important;}#tfa_5,*[id^="tfa_5["] {width: 180px !important;}#tfa_5-D,*[id^="tfa_5["][class~="field-container-D"] {width: auto !important;}#tfa_5-L,label[id^="tfa_5["] {width: 170px !important;}#tfa_7,*[id^="tfa_7["] {width: 170px !important;}#tfa_7-D,*[id^="tfa_7["][class~="field-container-D"] {width: auto !important;}#tfa_7-L,label[id^="tfa_7["] {width: 170px !important;}#tfa_13,*[id^="tfa_13["] {width: 170px !important;}#tfa_13-D,*[id^="tfa_13["][class~="field-container-D"] {width: auto !important;}#tfa_13-L,label[id^="tfa_13["] {width: 170px !important;}#tfa_35-L,label[id^="tfa_35["] {width: 160px !important;}</style><div><div id="tfa_0-WRPR" dir="ltr"><div id="code-tfa_0″></div><h3 id="tfa_0-T">SALES QUOTE – Ducted Refrigeration</h3><form method="post" action="https://www.tfaforms.com/responses/processor" id="tfa_0″><fieldset id="tfa_60″><legend id="tfa_60-L">Customer Details</legend><div id="tfa_61″><div id="tfa_1-D"><label id="tfa_1-L" for="tfa_1″>First Name</label><br><div><input type="text" id="tfa_1″ name="tfa_1″ value="" placeholder="" title="First Name"></div></div></div><div id="tfa_2-D"><label id="tfa_2-L" for="tfa_2″>Surname</label><br><div><input type="text" id="tfa_2″ name="tfa_2″ value="" placeholder="" title="Surname"></div></div><div id="tfa_5-D"><label id="tfa_5-L" for="tfa_5″>E-Mail Address</label><br><div><input type="text" id="tfa_5″ name="tfa_5″ value="" placeholder="" title="E-Mail Address"></div></div><div id="tfa_62″><div id="tfa_7-D"><label id="tfa_7-L" for="tfa_7″>Mobile</label><br><div><input type="text" id="tfa_7″ name="tfa_7″ value="" placeholder="" autoformat="04## ### ###" title="Mobile"></div></div></div><div id="tfa_13-D"><label id="tfa_13-L" for="tfa_13″>Postcode</label><br><div><input type="text" id="tfa_13″ name="tfa_13″ value="" placeholder="" title="Postcode"></div></div><div id="tfa_35-D"><label id="tfa_35-L" for="tfa_35″>How did you find out about us?</label><br><div><select id="tfa_35″ name="tfa_35″ title="How did you find out about us?"><option value="">Please select…</option><option value="tfa_78″ id="tfa_78″>Advertisement</option><option value="tfa_45″ id="tfa_45″>Existing Customer</option><option value="tfa_39″ id="tfa_39″>Freeway Exposure</option><option value="tfa_79″ id="tfa_79″>Local Paper</option><option value="tfa_80″ id="tfa_80″>Other</option><option value="tfa_81″ id="tfa_81″>Plum Trailer Stand</option><option value="tfa_42″ id="tfa_42″>Plum Vans</option><option value="tfa_36″ id="tfa_36″>Google</option><option value="tfa_48″ id="tfa_48″>Referral</option><option value="tfa_51″ id="tfa_51″>Yellow Pages (Online)</option><option value="tfa_82″ id="tfa_82″>Yellow Pages (Book)</option></select></div></div></fieldset><div id="tfa_85″><div id="tfa_86″><div id="tfa_86-HTML"><script type="text/javascript">/* Google Campaign code */(function(){/* wait for GA tracking script to load and cookie to be set */if (!window.addEventListener) { window.addEventListener = function (type, listener, useCapture) { attachEvent('on' + type, function() { listener(event) }); }}window.addEventListener('load', function() {var _utmz = {readCookie: function(name){var nameEQ = name + "=";var ca = document.cookie.split(';');for(var i=0;i < ca.length;i++) {var c = ca[i];while (c.charAt(0)==' ') c = c.substring(1,c.length);if (c.indexOf(nameEQ) == 0) return c.substring(nameEQ.length,c.length);}return ";},getCampaignValues: function() {var r = {};try {var values = this.readCookie('__utmz');for(i=0;i<4;i++){values = values.substring(values.indexOf('.')+1);}values = values.split('|');for (var i = 0; i < values.length; i++) {r[values[i].split('=')[0]] = values[i].split('=')[1];}} catch(x) { /* unexpected cookie format */ }return r;},getSource: function() {var cv = this.getCampaignValues();return ('utmcsr' in cv)?cv['utmcsr']:'n/a';},getCampaign: function() {var cv = this.getCampaignValues();return ('utmccn' in cv)?cv['utmccn']:'n/a';},getMedium: function() {var cv = this.getCampaignValues();return ('utmcmd' in cv)?cv['utmcmd']:'n/a';},getKeyword: function() {var cv = this.getCampaignValues();return ('utmctr' in cv)?cv['utmctr']:'n/a';},getAdContent: function() {var cv = this.getCampaignValues();return ('utmcct' in cv)?cv['utmcct']:'n/a'},getGClId: function() {var cv = this.getCampaignValues();return ('utmgclid' in cv)?cv['utmgclid']:null;}};try {if(!document.querySelector && base2) document.querySelector = base2.DOM.Element.querySelector;var gaSource = document.querySelector('input.calc-GOOGLESOURCE');// if gclid is present (adword auto-tagging), source can be inferred to be 'google'.if(gaSource) gaSource.value = _utmz.getGClId()?'google':_utmz.getSource();var gaCampaign = document.querySelector('input.calc-GOOGLECAMPAIGN');if(gaCampaign) gaCampaign.value = _utmz.getCampaign();var gaMedium = document.querySelector('input.calc-GOOGLEMEDIUM');// if gclid is present (adword auto-tagging), medium can be inferred to be 'cpc'.if(gaMedium) gaMedium.value = _utmz.getGClId()?'cpc':_utmz.getMedium();var gaKeyword = document.querySelector('input.calc-GOOGLEKEYWORD');if(gaKeyword) gaKeyword.value = _utmz.getKeyword();var gaAdContent = document.querySelector('input.calc-GOOGLEADCONTENT');if(gaAdContent) gaAdContent.value = _utmz.getAdContent();} catch(x) { }}, false);})();</script></div></div></div><div id="tfa_0-A"><input type="submit" value="Submit"></div><div style="clear:both"></div><input type="hidden" value="4684643″ name="tfa_dbFormId" id="tfa_dbFormId"><input type="hidden" value="" name="tfa_dbResponseId" id="tfa_dbResponseId"><input type="hidden" value="3b2183558959843942bed5f9e6d1f248″ name="tfa_dbControl" id="tfa_dbControl"><input type="hidden" value="1″ name="tfa_dbVersionId" id="tfa_dbVersionId"><input type="hidden" value="" name="tfa_switchedoff" id="tfa_switchedoff"></form></div></div><div><p ><a href="https://www.tfaforms.com/forms/help/4684643″ target="new"style="font-size: 0.7em;" >Need assistance with this form? </a></p></div></div>__CONFIG_lead_generation_code__
Why Trust Plum Heating & Cooling?
Leading Experts over 25 years
Premium After Sales Customer Care
No Contractors Used
Experienced Staff with Plumbing Background
Five Times Wyndham Business Award Winners
Leading Customer Relationship Management System
Service Agent for Leading Brands
Ongoing Product Training